Hotel
Just outside of the city, nestled between the dunes and the Zeebos (a lovely park between forest and sea), the Duinse Polders is a calm and well-equipped vacation center with an easy access and lovely surroundings.
It has a mini-golf course, a big playground, several sport fields (tennis, volleyball and basketball) and happens to be located a hundred meters away from SeaLife, a park dedicated to underwater fauna.
The hotel has free parking and provides free wifi in the bedrooms as well as the event rooms.
Travel instructions
Price listing
Bedrooms
For this second edition, we offer you 2 persons bedrooms, located in different wings near the convention area.
Each room has two single beds, a television and an individual bathroom. Some of the rooms have a mini-fridge.
Breakfast and Dinner
The residential package of the convention gives you access to the breakfast and dinner buffets at the restaurant of the hotel. If you have a day ticket and want to join for the buffet, you can make a reservation for Breakfast, Lunch or Dinner at the hotel reception. For more information and prices, check the hotel website.
The dinner buffet has a salad bar and a self-service area with a choice between two or three warm meals plus a dessert buffet and a self-service pump for soft drinks, light beer, red and white wine.
Opening hours of the buffets :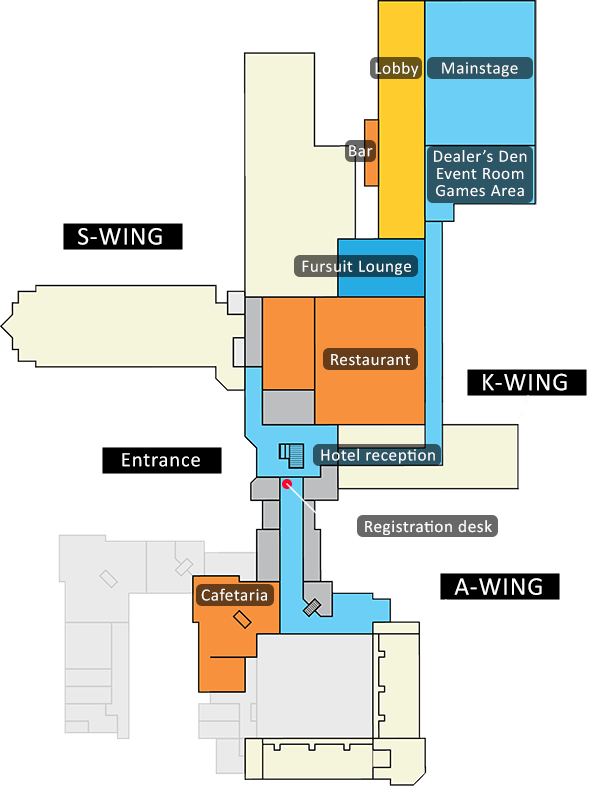 | Date | Breakfast | Dinner |
| --- | --- | --- |
| 31st October | — | 18:00 to 19:30 |
| 1st November | 7:30 to 9:30 | 18:00 to 19:30 |
| 2nd November | 7:30 to 9:30 | 18:00 to 19:30 |
| 3rd November | 08:00 to 10:00 | 18:00 to 19:30 |
| 4th November | 08:00 to 10:00 | — |